The GAMO Silent Cat Air Rifle is one in the brand's Whisper series, with a 4×32 rifle scope. The .177 caliber rifle shoots lead pellets at a speed of 1000 feet per second and PBA ammunition at 1200 feet.
The powerful rifle is suitable for large pest control and small game hunting. The unit's noise dampener decreases noise by up to 52 percent. The GAMO Whisper Silent Cat features a manual safety trigger and an automatic cocking safety system.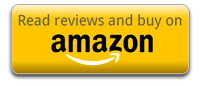 The unit is made of durable, weather-resistant synthetic stock. It also features a ventilated rubber pad for recoil along with a mount for its scope. This GAMO Silent Cat review details the rifle's best and worst qualities to assist potential buyers.
Pros
Accuracy: Perhaps the most important test of a good air rifle, and the Silent Cat's accuracy is exceptional.
Sound Suppression: The non-removable feature reduces noise by up to 52 percent to avoid scaring prey or disturbing others.
Fluted Barrel: This helps to keep the barrel lightweight, improving handling.
Cons
Scope: As it is less stable, the scope could have been better crafted, but the price is enough to overlook this aspect.
Trigger Pull: Some users complain that this feature is too heavy. This results in reduced accuracy for those that can't make a smooth pull at this weight.
---
Get The Gamo Silent Cat With a Stealing Price Now!
Technical Specifications
Caliber: .177
Velocity: Up to 1200 feet per second (PBA), 1000 feet per second for lead
Capacity: Single shot
Break Barrel: Single Cocking System, Spring piston
Barrel: Fluted, Polymer-Jacketed Rifled Steel
Cocking Effort: 30 lbs
Trigger Pull: 3.79 lbs
Weight: 5.28 lbs
Length: 46 inches
Warranty: One year limited
Aesthetics
The GAMO Silent Cat features a solid black exterior made of synthetic stock with no color or patterns. This material is advantageous in that it allows the shooter to keep a comfortable hold throughout longer days. This added comfort is essential as it helps to increase accuracy.
Power
Users report the Silent Cat as having outstanding power that makes it very useful for squaring in on small animal pests. The rifle is strong enough to shoot through inches of solid material in its path and keep going. Its power and silence are enhanced when used with lead pellets.
Accuracy
One of the most celebrated aspects of the GAMO Silent Cat is the rifle's accuracy. It narrows in on its target precisely and can put out tight groupings at 60 feet. With the proper ammunition the Silent Cat will hit the same target over and over again. These results have been confirmed by many users.
Durability
The Silent Cat is encased in a synthetic stock. Some users feel as though the material has a fragile or plastic feeling. As far as its ability to withstand its own force, the unit is solid and dependable. It features ventilated rubber pads for recoil action absorption.
Reliability
First time shooters should have an easy time controlling the rifle. The barrel is easy to cock, and both it and the spring piston system are appropriate for beginners as well as advanced users. The Silent Cat is precise and dependable with each shot.
Additional Features
The rifle comes with twin cheek pads to accommodate left and right-handed shooters, as well as a rubber pad for better recoil absorption. It also offers two safety features: a manual trigger safety and automatic cocking safety.
Price
The suggested price stands at $239, but the Silent Cat can be found for $100 less. It can be easy to find for less than $170.
Gamo Silent Cat Review – Final Thoughts
The GAMO Silent Cat is a great choice for shooters that need an exceptional balance between accuracy, affordability and simplicity. Of course there are more advanced models available for those that are willing to spend much more, but for its qualities, the Silent Cat is an impressive rifle altogether.
It is a great pick for general shooting performance and has the power and precision to handle a number of tasks, in addition to being more quiet that the brand's Big Cat rifle. While the included scope and trigger could be more functional, the high velocity makes it a great weapon for hunting.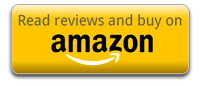 [related-posts]