The Gamo Silent Stalker Whisper is available in .177 and .22 calibers. The .22 caliber has a velocity of 975 feet-per-second while the .177 has a velocity of up to 1,300 feet-per-second with PBA ammunition. The Silent Stalker is an improvement upon Gamo's popular Whisper model.
It is powered by a gas piston that offers numerous benefits with its operation. Its Inert Gas Technology makes it a superior choice compared to traditional metal springs as it is not susceptible to the same performance flaws caused by cold or wet weather. It also features a noise dampener that reduces loud sound by as much as 52 percent.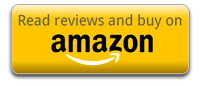 The Gamo Silent Stalker Whisper is incredibly accurate, and it features a two-stage trigger that aids in accuracy. The main flaw users noted with this model was the low quality of its scope.
This is a concern for many air rifle models with included scopes, and most users simply upgrade to a better one. The thumbhole is a problem for some users as it is not made to accommodate larger fingers and hands. While is has advantages and flaws, the Silent Stalker Whisper is a rifle anyone would be proud to own.
Pros
Sound Reduction: The Silent Stalker Whisper features the ND52 noise dampener that reduces noise by up to 52 percent. This benefits shooters that live in quiet neighborhoods and urban settings as there is less concern about noise disturbance when hunting yard game or during target practice.
Two-stage Trigger: The rifle's two-stage smooth action trigger, or SAT, is adjustable. This level of control greatly improves user accuracy.
Gas Piston: The Silent Stalker's gas spring piston brings numerous benefits, including better cocking and shooting. The rifle also avoids the problems of spring torque and fatigue.
Cons
Consistency: When the rifle has not been used for an extended period of time it may be likely to shoot differently. While this can be a problem with many models the change is more significant with the Silent Stalker.
Scope: As with many rifles, users complained most about the quality of the included scope, and many opted to substitute it for another of higher quality.
Thumbhole: The Stalker features a thumbhole that is likely seen as a benefit to some, but it is a burden to others. Some users have larger hands and fingers for which the thumbhole does not accommodate.
---
Get The Gamo Silent Stalker Whisper With a Stealing Price Now!
Technical Specifications
Caliber: .177/.22
Velocity: 975 FPS
Power Source: Gas piston
Mechanism: Break-barrel
Capacity: Single-shot
Weight: 7.15 pounds
Length: 43 inches
Review
One of the most exciting aspects of the Silent Stalker is its Inert Gas Technology. Its gas spring piston is protected from damage in the cold, lasts for years without maintenance and is easy to shoot.
This technology also helps boost shooter accuracy. It is an extremely powerful rifle capable of taking out prey at long distances, and it is also highly accurate. The Silent Stalker is capable of shooting extremely tight groupings, even past 40 to 50 yards.
A concern with its performance lies in its tendency to produce inconsistent shots when not used. The rifle can eventually correct itself should this occur.
Aesthetics
The Silent Stalker is completely black from beginning to end. The exterior is covered in smooth and sleek black stock that provides a modern look. Its exterior stock is made to resist damage from weather changes and sudden moisture, and it is outlined with Shock Wave Absorber recoil pads and dual raised cheekpieces.
Power
With a CO2 rifle the first shot is often the most powerful. With this kind of rifle its power increases with each successive shot. In addition, the rifle's accuracy gets better along with its power the more it is shot. The Silent Stalker should be treated the same way one would handle a firearm considering how powerful it can be.
Accuracy
The Silent Stalker is an accurate air rifle at a variety of distances. Its accuracy is enhanced when used with the right ammunition. Pellet groupings can be achieved at less than half an inch when shot properly. This accuracy is best maintained when the rifle is used on a regular basis.
Durability
The unit is covered in durable synthetic stock, and its internal functioning parts are just as sturdy. Its gas spring piston prevents problems such as spring torque and fatigue, even if the rifle is left cocked for extended periods. This mechanism lasts longer than a metal spring, and it functions just as well in cold weather as it does under ideal temperatures.
Reliability
One problem with the Silent Stalker is the lack of consistency found once the user attempts to use the gun after a significant period of non-use. The gun may react differently, and accuracy may be affected. This rifle would be best suited for those shooters that use their rifles frequently instead of occasional users.
Gas Piston
The gas spring piston offers a number of useful benefits. It contributes to smoother cocking of the rifle as well as smoother shooting, and it makes the overall experience much more enjoyable.
Features
The Silent Stalker features front and rear fiber optic sights, and the rear sights are fully adjustable. The all-weather tactical stock also features a thumbhole, dual cheekpieces, a manual safety mechanism and Shock Wave Absorber recoil pads that absorb up to 74 percent more recoil.
Ease of Use
The rifle's Inert Gas Technology makes it an excellent choice for hunting due to the fact that this allows it to perform well in all types of weather. It can maintain its level of performance for years on end without needing servicing. On a day-to-day level the gun is simply easy to cock and shoot.
Accessories
The Gamo Silent Stalker Whisper comes equipped with a 3-9 x 40 scope and the accompanying mount.
Price
The cost of an air rifle may be a significant determining factor for many buyers. The Gamo Silent Stalker Whisper is a type of rifle meant for serious shooters, and it can usually be purchased for around $250.
Gamo Silent Stalker Whisper Review – Final Thoughts
Users should be familiar with what they expect in a quality air rifle. Each person will have different needs, and the best air rifle for each individual is one that has more advantages based on their circumstances than problems that hinder them.
Reading air rifle reviews and comparing them is much simpler than immediately going to the store or borrowing a rifle that may not be ideal. The details provided in this Gamo Silent Stalker Whisper review should be enough to at least begin a comparison. Narrowing down air rifle choices and subsequently comparing them makes the buying process much easier.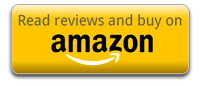 [related-posts]