The Benjamin Marauder is a serious rifle for those that are ready to handle its power. It often "takes control" and makes up where lack of skill or shooter error will otherwise compromise a shot. It is extremely accurate, fun to use and easy to shoot. This is part of the reason why it is one of the most sought-after air rifles on the market. Users also love how quiet it is.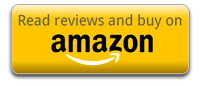 It makes a great gun for shooting in the backyard or anywhere near the neighborhood. Its power makes a great hunting rifle as well. It brings a 10-shot repeater (8-shot for .25 caliber) to the table with an auto-indexing feature.
It can be adjusted for nitrospray rezeptfrei kaufen different velocities and caters to left- and right-handed users. This Benjamin Marauder review should help curious buyers learn about this rifle before finalizing on a purchase. It details the model's strong points, flaws, characteristics and implications.
Pros
Adaptable: The Benjamin Marauder is a gun for those serious about the sport. Even if the shooter lacks excess skill, the rifle may be able to make up for shooter error.
Quiet: This rifle is perfect to use in the neighborhood. It is known for its extreme lack of sound when shot. The main sounds heard are the trigger or the pellets when hitting the target.
Incredible Accuracy: The Marauder boasts phenomenal accuracy. When tested or shooting trials the rifle is able to place nearly all shots within an inch of one another. Many times the subsequent shot will pass the same hole.
Cons
Pumping: Multiple users complain about the tedious mechanism needed for this PCP rifle. It requires repeated pumps at one time to operate properly. Many of these same users report resorting to SCUBA tanks in order to supply the rifle quickly.
Stiffness: The Benjamin Marauder is a bolt-action rifle, but users complain about the mechanism being too stiff. This is a problem that is likely to get better with more user and time.
Weight: The Marauder is on the heavier side, and this may be a problem for women or smaller shooters. Some people see it as a benefit due to added solid feel of a quality rifle.
---
Get The Benjamin Marauder With a Stealing Price Now!
Technical Specifications
Caliber: .177/.22/.25
Velocity: 1100 FPS
Power Source: Pre-charged pneumatic
Mechanism: Bolt-action
Capacity: 10-shot repeater
Weight: 7.30 lbs
Length: 42.8 inches
Review
The Benjamin Marauder is a powerful rifle that is capable of penetrating small game, medium-sized animals or even blocks of wood. It is exceptionally quiet, and it works well in neighborhood environments and backyards. It is an accurate weapon that can fire the same shot round after round without budging. Groupings are so reliable that the pellets can hit the exact target when tested. It comes in various forms, with the synthetic stock featuring unique upgrades.
Aesthetics
The Benjamin Marauder features synthetic stock with padding for right- and left-handed shooters. It feels good in the hand due to its heavier weight. This makes it feel more realistic, but it may be too much for some. The rifle actually looks more impressive in the hand than its stock photos.
Power
The Marauder is extremely quiet, but it is also quite powerful. It can eliminate multiple targets in one shot, and it can penetrate an inch of solid wood. The rifle has the ability to take down small to medium-sized game. The Marauder never disappoints shooters looking for an effective weapon.
Accuracy
The rifle is amazingly accurate at shorter and longer distances. It produces tight groupings and small penetrative holes in the same area. The Marauder assists in controlling pests in groups, and its precision is similar to that of a much more expensive model. Most other rifles that provide this sort of accommodation will cost many times more.
Durability
The Benjamin Marauder is built to be durable and tough. One version is made of sturdy synthetic stock and another is crafted from hardwood.
Reliability
The Marauder shows remarkable consistency, and it can hit the same target over and over again when tested for multiple rounds. It can hit targets even if the entire area is not out in the open. When tested across various subjects, the consistency remained the same as the subsequent pellets penetrated the same holes.
Features
The Benjamin Marauder is a pre-charged pneumatic, or PCP, gun. The rifle truly operates on pumped air, and due to its internal shroud the sound is very quiet. It also features a choked barrel to aid in delivering superb accuracy. The gun is also a 10-shot repeater with an auto-indexing feature.
Ease of Use
The Marauder is pretty straightforward to use, but some shooters add their own upgrades to fit their needs. For the average amateur or low-skill shooter it should do just fine. It operates as easily and effectively as any other PCP air rifle, but many users complain about the pumping mechanism being too tiresome.
Types
The Benjamin Marauder is available in .25, .22 and .177 varieties. It is also available in black synthetic stock and Hardwood Monte Carlo stock. It features dual raised cheek pads with a checkered grip and forearm.
Price
Depending on the type purchased, the Marauder can cost many different prices. The .22 caliber may cost just above $300 while the .177 may cost over $500. The .25 comes in at a price just near $500, and the cost will be affected by additional features or model upgrades.
Benjamin Marauder Review – Final Thoughts
The Benjamin Marauder is an incredibly powerful and precise air rifle, It is one of the most popular pre-charged pneumatic air rifles available today. The hardwood stock variety was made initially, and the black synthetic stock version came about later, offering a vertically-adjustable comb and other enhancements.
The fact that the Marauder operates as a 10-shot repeater makes it one of the best rifles available for hunting. It is of high-quality build and it is easy to operate. It offers a comfortable trigger that releases some of the most accurate shots of any rifle.
To carry it around during a hunting session the rifle can simply be attached with sling loops and a sling to the unit's mounted sling swivel studs. Many users report using a SCUBA pump to avoid the task of pumping the air by hand. Most pre-charged pneumatic air rifles require nearly 3,000 psi, but the Marauder can be operated from 2,000 to 3,000 psi.
The Benjamin Marauder makes a great choice for those that are willing to invest more in a high-performance rifle. Most buyers of the Marauder have previous experience with many other types.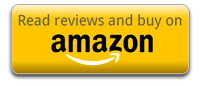 [related-posts]