The Benjamin Titan is a gas piston (specifically Nitro Piston®) rifle that provides all of the benefits of a gas piston power source. It offers fluid and smooth cocking and shooting, and it is quiet enough to use in crowded neighborhoods and urban areas.
The smooth cocking and shooting helps improve accuracy by eliminating disturbance caused by excess body movement. The gas piston also significantly reduces recoil by comparison, and it allows the rifle to be used in cold weather where metal spring piston rifles cannot.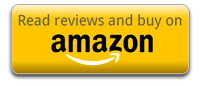 The Titan is a .177 caliber rifle with a velocity of up to 1,200 feet-per-second. It is hefty enough to provide a realistic feel with a weight of 8.5 pounds. It is made to last longer than a traditional metal spring, and it is very accurate.
This rifle can shoot tight groupings even at longer distances. Factors that could be improved include the unit's scope and trigger. The trigger is a bit too resistant, and the scope causes multiple problems by affecting accuracy and moving out of place.
Even with its flaws, the majority of users that have shot with the Benjamin Titan are very impressed with its accuracy and simplicity.
Pros
Recoil: Because the Titan uses a gas piston it creates very little recoil, and accuracy and performance will show better results because of this.
Gas Piston: The unit's gas piston offers a number of advantages that enhance the overall experience. The fact that it does not use metal springs guarantees it will be safe to use in any weather throughout the year. It causes little, if any, recoil, and it cocks and shoots smoothly. For those in densely-populated neighborhoods, it also reduces noise by comparison.
Accurate: The Titan is accurate enough to provide tight groupings at medium to long distances.
Cons
Trigger: One of the Titan's most bothersome components is its trigger. It is more on the resistant and long side, but the touch may not be a problem for some shooters.
Scope: The stock scope included with the rifle is rarely loved by users, and this is the case with the Titan's included scope. If it becomes an issue that affects performance, it can be replaced with a scope of better quality.
---
Get The Benjamin Titan GP With a Stealing Price Now!
Technical Specifications
Caliber: .177
Velocity: 1,200 FPS
Power Source: Gas Piston
Mechanism: Break-barrel
Capacity: 1
Weight: 8.5 pounds
Length: 43.5 inches
Review
The Benjamin Titan is a simple gun with many things going for it. It is exceptionally powerful, and it will deliver the same force throughout each shot. It is also accurate.
The rifle maintains its same level of accuracy even when new types of ammunition are used. It is made of smooth hardwood stock and resembles a real firearm. It is a reliable weapon that will remain consistent and continue to shoot accurately thousands of rounds later.
Thanks to its gas piston power it can be used all throughout the year. It is a simple rifle to use, but the trigger and scope can pose serious performance problems when not corrected.
With a new scope and/or replacement trigger the Titan is even more ideal, and it manages to impress each time it is used.
Aesthetics
The Titan looks like a traditional rifle in its design and color. It features a rifled barrel and hardwood stock. It can be fitted with a scope for an even more authentic look. The exterior is smooth and flawless, and many users state that it is a joy to hold.
Power
The Benjamin Titan has a lot of strong advantages. One of those is its exceptional power. It is a quieter gun that cocks and shoots smoothly, so one would not expect it to be very powerful, but it is. Its precision when hunting small game is enhanced by its sheer force.
Accuracy
The Titan maintains its accuracy even when new types of ammunition are introduced. Even as far as 50 yards the rifle can produce shots within an inch of each other. The fact that the Titan packs such a powerful punch makes its accuracy that much more important. Luckily it delivers for both factors.
Durability
The Benjamin Titan is made to feel just as realistic as an actual firearm. The unit weighs 8.5 pounds with the scope and mount attached, and is protected with a hardwood stock. It is rugged enough to resist impact on the outside and innovative enough to operate fluidly on the inside.
Reliability
The rifle manages to stand up to the test of time. Even after being used with thousands of pellets it will still shoot just as accurately as it did initially. Groupings are consistent with prior use, and it maintains its power for every shot.
Versatility
The gas piston power plant adds more versatility than the alternative. The aforementioned features give users lots of room to enjoy the weapon and experiment. Its reduced sound makes it suitable for neighborhood use, and it is also effective when used in winter months.
Features
The Benjamin Titan provides a number of impressive features for any shooter. Its stock is ambidextrous with a raised cheekpiece and thumbhole grip. It features an adjustable two-stage trigger. Its gas piston allows for better longevity and reduced recoil. It avoids spring torque, spring fatigue and still functions well in cold weather, unlike metal springs.
Ease of Use
Cocking and shooting the Titan each time is easy because of its gas piston. The only problems that arise with the unit's operation tend to involve the trigger or scope. Most users discard and/or switch the scope to get the best performance. Some users even switch triggers when possible.
Accessories
The rifle comes equipped with a 4 x 32 mm CenterPoint scope and thumbhole stock.
Price
The Benjamin Titan is a rare deal in that it is effective and affordable. It is not common to find a gun that is generally accepted by critics while being budget-friendly. The Titan may usually be found for $100 to $200. Refurbished units of this rifle can be purchased for around $90.
Benjamin Titan NP Review – Final Thoughts
The Benjamin Titan is an all-around effective rifle for target shooting and small game hunting. While it does have some inherent problems, these can be fixed with replacement parts.
The capabilities and features the rifle has for its price are considered a bargain regardless.
Interested buyers should be prepared to use this Benjamin Titan GP review to make comparisons with other models before committing to a choice.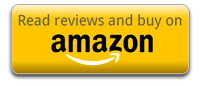 [related-posts]