The Benjamin Trail NP is a powerful rifle used for hunting small game or for target practice. It is available in .177 and .22 caliber varieties. Advantages of this rifle include its price, noise level and precision. It is a powerful weapon for its price range, and it is much quieter than similar weapons using steel spring pistons. It must be broken in to achieve its accuracy potential, but once this is done the Trail NP is very reliable.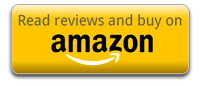 It does come with a few flaws, and these include a faulty trigger, strong recoil and a complicated cocking mechanism. Luckily its benefits outweigh its shortcomings, and such advantages include its feel, its power and its strength.
The Trail NP is one of the heavier rifles, and it feels dense enough to mimic an actual firearm. Aside from its weight, the rifle is powerful and reliable enough to achieve desired results each time. It can be used to hunt a variety of animals, including small backyard pests and even foxes.
Pros
Affordable: Compared to many other powerful air rifles, the Benjamin Trail NP XL1100 is a very inexpensive tool. The .22 caliber model can be purchased for around $300, and the .177 caliber can be found for less than $200.
Quiet: The Benjamin Trail NP uses Nitro Piston technology that reduces the noise made when shooting by up to 70 percent. This makes it much quieter compared to the standard break-barrel units using steel springs.
Accurate: One of the Trail NP's greatest selling points is its accuracy. This rifle can strike prey of various sizes with a precision that results in repeated humane kills.
Cons
Trigger: Many users complain about the trigger being difficult to maneuver. The screws may need to be tightened, or the trigger may need to be replaced.
Recoil: The manufacturer claims the gas piston dramatically reduces recoil by eliminating the effects of spring torque, but users say this is not so. In fact, the recoil with the Trail NP may be strong enough to dislodge the scope and cause damage. It is best to hold it tightly while pulling the trigger smoothly.
Cocking: For some shooters, the Trail NP may be hard to cock. Combine this with its faulty trigger and the experience may be too difficult for the effort.
---
Get The Benjamin Trail NP With a Stealing Price Now!
Technical Specifications
Caliber: .22/.177 caliber
Velocity: Up to 1200 FPS (with alloy ammunition)
Power Source: Gas Piston
Mechanism: Break-barrel
Capacity: Single-shot
Weight: 9.15 lbs
Length: 48.25 inches
Review
The Benjamin Trail NP is a simple rifle that will likely satisfy most shooters. It can be purchased in either a synthetic black or hardwood stock. It is an extremely powerful weapon offering 24 foot-pounds to achieve the cleanest kills, and once it is broken in it is exceptionally accurate.
The rifle is durable enough to resist most weather damage, and it is safe from problems found with spring piston rifles. It takes a bit of cleaning and lots of shooting before it reaches its best performance, but when used for hunting it eliminates prey quickly and precisely again and again.
Aesthetics
The Trail NP is esthetically pleasing right out of the box, and it is heavy enough to provide the realistic feel of a genuine rifle. The model is offered in two stock types. It can be found in hardwood ambidextrous stock with a thumbhole grip or durable black synthetic stock.
Power
The .177 caliber features 24 foot-pounds of muzzle energy that increases its velocity and power. Its speed aids in achieving clean kills without mistakes or complicated prey recovery. The Trail NP is powerful enough for various prey to be eliminated at shorter and longer distances.
Accuracy
It may take a few hundred shots to break the rifle in to discover its actual capability. It becomes more accurate with more use, so continued shooting will eventually achieve the expected results. Once this obstacle has been overcome the Trail NP is very accurate. It is even capable of producing groupings under an inch as far as 60 yards from the target.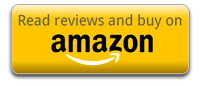 Durability
The Benjamin Trail NP features a durable stock made of synthetic material. It is made to resist damage from most types of inclement weather. The Nitro Piston technology adds to its durability. The unit will last longer than a metal spring rifle, and it also avoids problems caused by spring fatigue and spring torque.
Reliability
Hunters can depend upon the Trail NP to eliminate small animals effectively each time. The rifle is capable of hunting rabbits, birds, racoons, squirrels and even larger animals such as a medium-sized fox. When hunting small prey, the Benjamin Trail NP will produce humane kills each time, making clean wounds.
Sound
With the right ammunition the Trail NP may produce sounds up to 70 percent quieter than rifles using steel spring action. This factor is affected by the type of ammunition used as well. Those pellets capable of reaching higher speeds may be likely to break the sound barrier, and this would obviously create a louder experience.
Features
The Trail NP offers a quicker lock time to ensure increased accuracy. Its integral Rail Mounting System allows the user to easily and quickly mount included optics or replacements.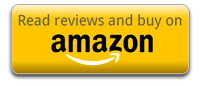 Ease of Use
Some users complain about the actions necessary to get the rifle to reach its potential. It performs best when the barrel has been properly cleaned before shooting. It may also take up to 500 shots to break the rifle in for the best accuracy. It is simple to operate once prepared, but it could be more user-friendly out of the box.
Accessories
The Benjamin Trail NP comes with its own (unmounted) CenterPoint Optics 3-9×40 mm AO scope. The rifle also comes with a sling mount and swivel studs included.
Price
The cost of the Benjamin Trail NP will depend upon the caliber purchased. The .22 caliber will likely cost $300. The .177 may feature in this range as well, but it can also be found for less than $200.
Benjamin Trail NP – Final Thoughts
Those looking to purchase an air rifle in this price range should consider this Benjamin Trail NP review as the first step to learning about this powerful device. Becoming fully acquainted with the weapon may require many comparisons of other models as well as field testing when possible. The features outlined here should be used to determine if this particular model fits well with the users specific needs. Similarly, the rifle's flaws may help users rule out the weapons that do not meet their requirements in order to better narrow down to the final choice.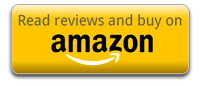 [related-posts]