The M4-177 from Crosman is a multi-pump pneumatic .177 caliber air rifle that looks and feels like an actual Crosman M4 firearm. It has a velocity of 660 feet-per-second, and it has a capacity of 18 rounds.
It can shoot BBs or pellets, and its velocity can be controlled based on the number of pumps used to power it. Pumping the rifle is easy for most shooters, but it should not be pumped more than 10 times. It is a very affordable gun at less than $100, and it is also easy to operate.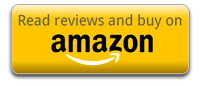 This model is particularly lightweight at 3.75 pounds, and it comes with a pellet clip included, but there could be more clips included to accommodate its repeated firing action. Another shortcoming is the fact that it can also be a bit loud when getting pumped to shoot. The rifle offers many accessory rails, but many users find the bottom rail to be more cumbersome than helpful.
Pros
Price: The Crosman M4-177 is one of the most affordable air rifles on the market. The simple packaging kit costs about $70, and the standard packaging version can usually be found for $50 to $60.
Action: Every part of firing the gun is simple from the amount of pumping to making the shot. It is only necessary to take 4 or 5 pumps to get enough power to penetrate thick targets. The trigger poses no problems as it is easy to pull.
Weight: One of the best aspects of this pneumatic rifle is its weight. It comes in at less than four pounds.
Cons
Additional Clips Needed: The ammunition clip that is included with the rifle is very handy, but the ease with which it shoots means ammunition will be used more rapidly. The included clip is an advantage, but It would be better if it came with additional clips.
Pumping: Pumping may be easy or harder depending on the amount of power desired or the strength of the user. The main problem with pumping is the loud sound that occurs while doing so.
Bottom Rail: Several users complain about the bottom rail. It can unnecessarily take up space when not being used.
---
Get The Crossman M4-177 With a Stealing Price Now!
Technical Specifications
Caliber: .177
Velocity: 660 FPS
Power Source: Multi-pump pneumatic
Mechanism: Multi Pump
Capacity: 18
Weight: 3.75 lbs
Length: 33.75 inches
Review
The M4-177 is a simple gun with a rugged look. It gives the appearance of a genuine rifle, and it has no visible patterns. It is in the affordable range of air rifles with a price of $50 to $70.
It comes with a pellet clip and sight adjustment tool included, and features an adjustable stock along with accessory rails for scopes and lasers. The M4-177 shoots pellets in addition to BBs, and as a pneumatic rifle it only needs 1 to 10 pumps to get it powered to shoot.
Some people doubt the capabilities of the rifle because of its lightness or velocity, but it is a very powerful tool. It is also accurate enough to produce groupings under one inch.
Aesthetics
The M4-177 gives the look of a powerful rifle despite the fact that it is an air gun. It has a tough and rugged appearance with an included pellet clip. The entire unit is black and simple in appearance. Their are no visible patterns or colored areas, so it is likely to blend well with other guns and equipment.
Power
Many bystanders will doubt the rifle's ability to eliminate game due to its weight or power source, but this rifle has the ability to shoot through dense and thick targets with ease. It is also effective enough to use against small animals such as birds, rabbits, squirrels and more.
Accuracy
After the gun is sighted it is possible to achieve groupings of less than an inch. Repeated shots stay close together and provide accurate results again and again. The M4-177 is capable of hitting its target with one shot from 25 to 40 yards.
Durability
The Crosman M4-177 is built solidly, and it is durable enough to last. It feels dense and heavy enough to rival an actual rifle, and it is strong enough to absorb most shock from falls and impact. It is a hearty and sturdy weapon despite its incredibly light weight.
Reliability
The M4-177 offers consistent results with each shoot. It is much more powerful than it seems, and it can kill a variety of smaller game. It is often used for target shooting, and the results are accurate for each session.
Versatility
The rifle's adjustable stock allows it to be used comfortably by younger shooters and smaller adults. It works well for target shooting in the backyard as well as hunting small game such as squirrels, gophers and raccoons. It can also handle various types of ammunition.
Features
The M4-177's reservoir holds up to 350 pellets. It includes an adjustable stock and looped sling slots. Its rear sight has dual aperture with elevation and windage adjustments. The removable magazine stores the pellet clip along with the sight adjustment tool. The rifle also features accessory rails for adding a scope, cameras, flashlights or lasers.
Ease of Use
The pneumatic air rifle only needs 1 to 10 pumps to give it enough power. Because of its pump action it requires no additional power sources such as CO2 or a battery. The M4-177 shoots pellets as well as BBs, and users can load whatever ammunition is most effective or readily available for their needs.
Accessories
The rifle comes with the Crosman Firepower 5-shot pellet clip and the Sight Adjustment Tool.
Price
The Crosman M4-177's price is one of its best features. It is extremely affordable, and it makes a great starter rifle for beginners, young shooters and those that shoot less often. It is in the sub-$100 class, so depending on its kit It can be found from $50 to $70.
Crosman M4-177 Review – Final Thoughts
The Crosman M4-177 is an adequate gun for practicing and small game hunting that is well-suited for those that do not need the most advanced features in an air rifle. It is a versatile gun that can be adjusted for size and fitted with a number of accessories.
When looking at air rifles the best method is to compare the most suitable models before testing them out or making a final decision. This is done by researching rifle reviews and comparing the features that are most important for each user.
The information outlined in this Crosman M4-177 review should help potential buyers decide if this model is suitable or their own needs or if they need something different.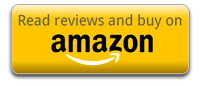 [related-posts]