The Gamo Big Cat is a powerful rifle that is suitable for beginners and young shooters. It is ideal for target practice as well as elimination of small game.
It has an accuracy that rivals those of more expensive and advanced models, and it is also easy to master for most shooters. The rifle is made with lightweight but durable synthetic stock and features a fluted barrel for ultimate climate protection.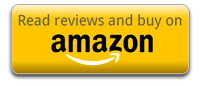 The rifle's spring power can shoot at up to 1250 feet per second with PBA ammunition and 1000 feet per second with lead. It comes with a 4 x 32 scope for target acquisition and twin cheek pads for right- or left-handed shooting.
The Big Cat is a versatile rifle for many situations, and its recoil pad offers 74 percent absorption. Use this Gamo Big Cat review to better turanabol understand this rifle in order to make a wise purchase.
Pros
Price: The Big Cat is a great option for those just getting started with air rifles as well as those buying one for young shooters. The standard price comes in at about $130, but it may be found for as little as $100.
Accurate: Despite the fact that it is not an expensive model, the Big Cat shoots very well for its price range. It provides consistent groupings at a range of distances.
Easy: For most users, the rifle is simple to operate and maintain. This is another trait that is well-suited for young and amateur shooters.
Cons
Recoil: The recoil from the spring can be a problem for some people when trying to keep the target in view through the scope. There is excessive jumping that prevents the shooter from taking a confident shot.
Scope: The opinions on the included scope vary greatly. Some people find that the scope meets their needs nicely while others feel the rifle should be used with an advanced scope. Some users report difficulty getting the crosshairs to focus.
Scope Adjustment: The adjustments for the scope are on the smaller side. This means it takes many interval adjustments to get a noticeable change.
---
Get The Gamo Big Cat With a Stealing Price Now!
Technical Specifications
Caliber: .177
Velocity: Up to 1250 FPS (with PBA ammunition), 1000 FPS with lead
Power Source: Spring
Mechanism: Break-barrel
Capacity: Single shot
Weight: 6.1 lbs
Length: 43.3 inches
Review
The Gamo Big Cat models 1200 and 1250 possess a number of important features and abilities. These unique traits serve to make the Big Cat a very useful gun for those looking for an affordable weapon for small game hunting and target shooting. It is clean and attractive in addition to bringing power and accuracy that is rarely seen in its price range.
Aesthetics
The Big Cat features a black where to buy aromasin bodybuilding exterior of synthetic stock. The rifle's lines are smooth, and its surface is textured for enhanced gripping.
Power
This gun is a very powerful piece that is able to nail targets with precision each time. For target shooting, the rifle is so powerful it can produce clean exits without even moving the target. Depending on the ammunition used, the Big Cat may be able to make bigger holes or even penetrate an inch of solid wood.
Accuracy
The Big Cat can easily hit even small targets at 25 yards. The accuracy will be affected if the barrel is not regularly cleaned, however. Accuracy can also be improved with the proper pellet ammunition. Shooters using the gun's .177 caliber pellets reported being able to shoot accurately at 40 yards.
Durability
The rifle has a solid build and is heavy enough for a realistic feel. Some guns may feel light and plastic-like, but the Gamo Big Cat is heavy enough to feel natural. The stock is made of weather-resistant polymer, but it could be built to feel more solid.
Reliability
The Big Cat can shoot at speeds of up to 1250 per second. It is also capable of shooting small game high in the trees. Target shooting shows consistent patterns of tight groupings at short and long distances.
Versatility
These air rifle models have shown to be useful in a variety of scenarios and under many conditions. They are simple enough to be operated by younger shooters, and they can be used for small game hunting as well as target practice. The rifles are effective when shooting high in the trees as well as significant distances on the ground.
Features
Some may view the noticeable recoil as a negative aspect of this rifle, but it can be seen as a plus due to the fact that it operates more like a real rifle this way. The Big Cat is also ambidextrous to accommodate every type of shooter.
Ease of Use
The Gamo Big Cat is easy to cock, and it poses little problems for those with moderate strength. The Big Cat is a light model, and it is easy to operate. Users consistently report that the Big Cat is very easy to sight in.
Accessories
The Gamo Big Cat models come included with the following accessories:
4 x 32 scope with rings
PBA Platinum ammunition (50 rounds)
Price
The Big Cat from Gamo can usually be purchased for $129.99, but it may be found for less than $100. It is an incredibly affordable option to purchase for beginner shooters.
Gamo Big Cat Review – Final Thoughts
The Gamo Big Cat 1200 and 1250 models provide budding air rifle shooters with the capabilities they need to dive right into the sport. The Big Cat is affordable compared to more advanced models, and it is easy for amateurs to learn to use.
It is a lightweight gun that provides realistic recoil that is reminiscent of standard rifles. Built for right- or left-handed shooters, the model is versatile enough to be used in a variety of scenarios.
While promoted as a plinking rifle, it can also be used for hunting small game, shooting at higher targets and shooting at significant distances.
This solid air gun is built durably and has a heavy and realistic feel. It features a weather-resistant stock as well. The precision of the Big Cat is one of its most impressive features, and even skilled hunters remark on how surprisingly accurate it is.
In addition to its accuracy, users are pleased with the Big Cat's power. It packs a punch capable of penetrating the most dense materials. The main complaint most users have is the rifle's limited scope.
This may not be a problem for some shooters, but for those that have trouble it is a complication that can easily be overcome.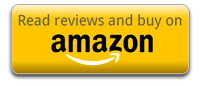 [related-posts]