The Hornet is easy to use for new shooters, but with initial use the trigger may be difficult to engage. It is one of the lighter air rifles available, and at just over six pounds it is easy to carry around for hunting sessions. Its light weight also makes it a great choice for women and smaller shooters. It is an accurate and powerful unit that can kill prey easily with the first shot.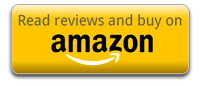 With the right ammunition the Hornet can shoot at up to 1,200 feet-per-second. It is a strong and fast rifle, but it costs less than $100 to purchase. The Hornet does have its flaws, including its included scope and its trigger. The trigger may be difficult to pull, and the scope can cause inaccurate shooting. The trigger problem can improve by breaking the rifle in, but it may be better to replace the scope.
Pros
Easy to Handle: The Gamo Hornet is easy to cock and handle even for those with little experience with air rifles.
Weight: Coming in at just over six pounds, the Gamo Hornet is one of the lighter air rifles on the market. This makes it great for shooters with smaller frames, including women.
Precision: One of the most frequently mentioned advantages of the Hornet is its power. It is an extremely powerful rifle with impressive accuracy.
Cost: The Hornet offers a velocity of up to 1,200 feet-per-second, yet it can be purchased for less than $100.
Cons
Scope: As with many affordable rifles that come with included scopes the Gamo Hornet's scope is one of its most disliked features. It is difficult to set and can cause shooting inaccuracies when in use. The mounting mechanism also has a tendency to fail, and adjustments would have to be made to accommodate for this. Many users just substitute with a higher-quality scope.
Trigger Function: Some users complain about the action of the Hornet's trigger. It may be difficult to use if the rifle is still brand new. This could also be caused by its resistance, but it has just 3.74 pounds of trigger pull.
---
Get The Gamo Hornet With a Stealing Price Now!
Technical Specifications
Caliber: .177
Velocity: Up to 1,200 FPS (with PBA ammunition)
Power Source: Spring-piston
Mechanism: Break-barrel
Capacity: Single-shot
Weight: 6.1 lbs
Length: 43.3 inches
Review
The Hornet is a very affordable weapon that is good for users of all skill levels. It may need to be broken it at first, but once this is done it is very simple to operate. It features a fluted steel barrel protected with a polymer coat.
Its exterior is made of all-weather black synthetic stock with ambidextrous cheek pads and a ventilated butt plate. It is a well-made rifle that coordinates with any accompanying fabrics or materials. Its most important quality is its power.
The Hornet is known for being exceptionally powerful despite its light weight. Enhancing its power, the rifle's accuracy is just as significant. It provides tight groupings at a range of distances, and it can kill game with the first try.
Aesthetics
The Gamo Hornet features a smooth black body made of weather-resistant synthetic stock. It also features ambidextrous double cheek pads and a ventilated rubber butt plate. One of its best aesthetic qualities is its even color. It has no patterns or logos and matches well with other rifles, clothing or equipment.
Power
The power of the Gamo Hornet is its most talked-about characteristic. It has the ability to kill small animals with a single shot from longer distances. Its power makes for humane kills that are easy to retrieve. It is powerful enough to penetrate wooden board for target practice as well.
Accuracy
Along with its power, users rave about the rifle's accuracy for hunting and target practice. The accuracy also contributes to its ability to easily eliminate prey with the first try. At 50 yards groupings remain within one-half an inch. At 40 yards they close to a quarter of an inch.
Durability
The Hornet is made solidly despite the fact that it is lightweight. The rifle's weight is distributed evenly throughout its body. The cheek pads are smooth and grip the face comfortably. The only complaint most users had was with the rifle's ability to remain attached, but this problem can be helped by substituting with a high-quality scope.
Reliability
The Gamo delivers powerful shots each time it's used. It's strong enough for small game hunting, but it is not too tough to use for simple target practice in the backyard. The Hornet will continue to deliver after hundreds of accurate and powerful shots.
Versatility
The Gamo Hornet provides a delicate combination of a light weight with powerful action. It can be carried around easily for hunting sessions, and it is effective enough to eliminate prey easily. In some instances multiple targets can be killed with one shot.
Features
The barrel of the Hornet is fluted and made of steel while being protected in a polymer coating. It also comes with a 4 x 32 mm scope. The Hornet is a durable and well-built unit that is also lightweight.
Ease of Use
This rifle may take some breaking in. The cocking, action and trigger may be affected without shooting a couple hundred pellets to do this. After the initial shots the barrel should be cleaned to remove any residue or deposits in order to ensure the best accuracy.
Accessories
The Gamo Hornet comes with a 4 x 32 scope with two-piece mounting rings included, but many users opt to substitute the scope for a better one.
Price
Another selling point of the Gamo Hornet is its price. It is a very powerful rifle that is capable of shooting up to 1,200 feet-per-second, but it usually costs no more than $100. For many users such power and speed at this price would be considered more than a bargain.
Gamo Hornet Review – Final Thoughts
Choosing an air rifle may involve trial and error for many users. It is best to have narrowed down the choices before testing a rifle out. The best method for comparing and choosing between air rifles is to check up on their reviews beforehand.
This Gamo Hornet review should be used to gather many of the most important details about this specific unit. The review will provide enough information to tell if the rifle meets certain needs or if its shortcomings are too much to handle.
Out of all of the details the price may be the most important factor for those shopping on a budget. Luckily, the Hornet offers effective performance at a very convenient price.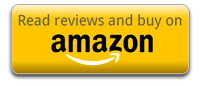 [related-posts]