Ruger's Blackhawk is a .177 caliber rifle with a velocity of up to 1000 feet per second. It is powered by a spring piston and has a single shot capacity. The model is suitable for right- or left-handed players, and it is made of composite stock.
The unit features rear optic sights and comes with a 4 x 32 scope and mount. The Blackhawk is fogproof, waterproof and shockproof and it can adjust to changes in wind or elevation. It is a durable rifle that can withstand many types of stimuli while remaining solid.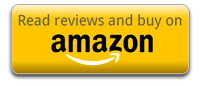 The break-barrel rifle can shoot a variety of .177 caliber pellets, unlike many other guns that are most effective with one specific type. The rifle is praised for its power and ability to eliminate prey effortlessly.
This trait is also enhanced by its accuracy. Even beginner shooters can shoot precisely with this weapon. This unit is ideal for target practice and displacing smaller pests.
Pros
Powerful: The Ruger Blackhawk packs a real punch. It is capable of shooting small game even at 50 yards. Only one shot is required to eliminate prey when hitting the target, and most animals will remain intact upon impact.
Accurate: The model offers superb accuracy. It is so effective that most missed targets are normally due to shooter's error.
Affordable: At a price of around $120 the Blackhawk model is quite affordable. Considering its quality it is a cost-effective tool for simple plinking and hunting small game.
Cons
Recoil: The spring power delivers a mighty blow, and this can be troublesome after so many shots. Continued recoil causes the screws to loosen from the rifle, but this problem can be easily fixed in seconds
Scope: Many users claim that the scope does not stay attached to the dovetail easily. It can also be difficult to sight in when using the scope. This problem can be solved by swapping the included scope for another.
Slightly Cumbersome : The Blackhawk may be a bit too heavy for some, and it may be just right for others. It is also a bit loud.
---
Get The Ruger Blackhawk With a Stealing Price Now!
Technical Specifications
Caliber: .177
Velocity: 1000 FPS
Power Source: Spring
Mechanism: Break-barrel
Capacity: Single-shot
Weight: 6.95 lbs
Length: 44.8 inches
Review
The Blackhawk is an affordable air rifle with great capability for simple tasks. It is remarkably powerful for its price range, and it has the ability to cleanly kill a variety of small animals with a single shot.
It is easy enough for all skill levels to master, and it can even be used by young shooters. One of its best features is its ability to use various types of ammunition while still producing an effective shot.
It is also praised for its accuracy as the Blackhawk can eliminate targets easily even at 50 yards. It is a rugged unit with a realistic weight and feel.
Aesthetics
The Ruger Blackhawk features a simple black design that can blend with any environment. It has an overall length of nearly 45 inches with almost 19 of those being the barrel. It features a matte finish and is made of composite stock with checkered grip areas.
Power
The rifle is powerful enough to eliminate small animals with a single shot. These shots produce clean and humane kills. The Blackhawk hits its target with enough force to get any task done. The power combined with its accuracy make it a steal for its price.
Accuracy
The rifle is a powerful and accurate gun for hunting or target practice. It can kill small animals even at 50 yards away. Out of all of its characteristics, its accuracy is one area that all users agree upon. It is exceptionally precise compared to many other air rifles in its class.
Durability
The rifle's power enhances its weight, although it can also cause components to loosen. The gun is strong and feels good to hold. It feels similar to a real rifle, and its black composite body is strong and long-lasting. The open sights are not as durable, however.
Reliability
The Ruger Blackhawk is consistent and reliable at even the longer distances. It can effectively eliminate small live animals time after time and requires little effort or skill to do so. The unit produces tight groupings and is built to withstand a number of weather conditions including fog, precipitation and wind.
Versatility
The Blackhawk has the ability to handle nearly any type of .177 caliber ammunition. Many other rifles only work ideally with specific ammunition. The Ruger Blackhawk can even use low-quality pellets to produce the same effect as high-performance hunting pellets. Those without much skill still have a good shot at hitting targets with this weapon.
Features
The rifle's included scope features a 4x magnification with a 32 mm objective lens. The unit is shockproof, waterproof, fogproof and filled with nitrogen. It also offers adjustments for wind and elevation changes. The Blackhawk's fiber optic sights help to increase accuracy as well, and double recoil pads help make it ambidextrous.
Ease of Use
The Ruger Blackhawk is easy enough to accommodate all skill levels. It is also suitable for younger shooters. It is easy to use and will not make a hassle out of heavier cocking.
Accessories
The rifle includes its own 4 x 32 scope.
Price
The Blackhawk is a very affordable rifle for hunting small game and shooting stationary targets. It provides numerous qualities and features, yet it does not break the bank. The gun retails for about $120, but it can be found for less than $95.
Conclusion
The Ruger Blackhawk is a great choice for anyone looking for a starter rifle. It is also a wise choice for those on a budget. It would be a great investment for amateurs and anyone looking to get back into the sport.
It can be found for less than $100, making it a steal considering its quality. The Blackhawk is an extremely effective weapon against small animals, and it works well even when the shooter does not. It can handle a variety of ammunition types while other models only work well with a certain kind.
The Blackhawk proves itself to be reliable, and it returns tight groupings in repeated trials at long distances. The unit's intense power will not disappoint, though any resulting loose screws may cause frustration.
It is a simple rifle with advantages and flaws. This Ruger Blackhawk review can be used to help anyone in need of more information about this model. The features detailed here should put any curious mind at ease.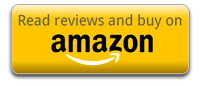 [related-posts]